Sarah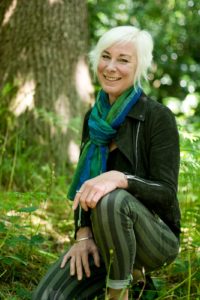 Blackwell is the Chairman of the Archimedes group of companies and has been pioneering Forest Schools learning and training in the UK for the past 20  years.
Sarah's passion is to provide the highest quality training that makes a difference to those that attend. Sarah has been instrumental in the design and formulation of all of our Archimedes training programmes, with the support of course, from a range of experienced professionals.
Sarah has been instrumental in carrying out research and publishing her findings on the impacts of the Archimedes Forest Schools Model on children and families. This research has covered Perceptions of Archimedes Forest Schools as well as the impact of Forest Schools on wellbeing, resilience and confidence.
Her latest research investigates the Restorative benefits of Forest Schools on communication in children with Autistic Spectrum Disorders. 
Sarah is a published author and a contributor to magazines such as Nursery World, Small Woods and Horizons. 
Sarah also ensures that the courses run by our delivery partners are based on the Archimedes Forest Schools Model and strive to offer deep level learning opportunities to students, both during training, as well as through the support and resource materials developed. "We desire that each individual who comes will encounter a process that transforms their own view of the world, the new way of thinking about education, learning and nature, as well as their personal role in the process. We aim to provide opportunities for emotional development; to connect with a body of like minded individuals; to learn creative and physical ways of teaching and learning. All this delivered and supported through the dedication and commitment of Archimedes trainers and support of practitioners, who give their learners a whole new way of being."
Archimedes is the only UK training organisation to offer the Open Awards Level 4 Archimedes Forest Schools Trainers Award. Designed and developed by Sarah Blackwell to support grown ups on their own journey to wellbeing and career advancement in the field of Forest Schools. 
We believe that the journey is life long, and certainly does not end when the last bell rings at school! 
"Totally surpassed in every way. I feel connected with the great outdoor with a passion I hope to hold on to forever. Wonderful delivery, faultless"
Sarah and her team constantly investigate and develop pioneering concepts and theories to ensure all the courses are innovative with up-to-date with relevant pedagogy delivered in a motivating and inspirational style. This immense passion and dedication to the expansion of personal development, outdoor play & education, supported by her wide experience of developing environmental and professional development programmes, results in a character that inspires not only the people who attend her courses but also the people they work with.
"A very very enjoyable training course with expert tuition and guidance from Archimedes. Very thorough in content. Inspiring and a pleasure to be a part of. Thanks a lot"
Sarah has many qualifications that go towards guiding and building Archimedes unique training approach including:
PGCE Business Education
BSc 1st class Honours Countryside Recreation Management
City & Guilds III Outdoor Activities
Qualified Mountain Leader,
Single Pitch Award [climbing] Cave and Mine leader
Advanced Therapeutic Crisis Intervention (TCI)
Care of young people and restraining methods
ITC Outdoor First Aid
Forest Schools Practitioner Award
NCFE Certificate in Life coaching and NLP practitioner
Pond management
Grassland Management
Dry Stone Walling
Tree Felling with groups
Certificate in Chain Saw
Archimedes Forest Schools are the bedrock of the Forest Schools movement and have taken many years to perfect. They are admired and used by more than 7,500 practitioners and trainers worldwide and the foundation on which all Forest Schools training is based.