Consultancy
A Case Study…
Central Park – New York City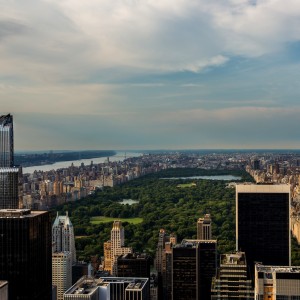 Archimedes were invited by Central Park in New York to look at how the Archimedes Forest Schools Model could be embedded in their own programme of urban park products. Sarah Blackwell was asked to lead a team from Archimedes to spend a week with the Park's senior management team as they saw the relationship between "the worlds biggest brand in urban parks lining up with the worlds biggest brand in Forest Schools".
The Archimedes team spent a week with Central Park's managers and rangers surveying their natural spaces and habitats, even pointing out to them resident wildlife they didn't know were living there…hardly surprising as a recent 24 hour survey found more than 840 different species of flora and fauna dwelling there including 174 species of trees. There are more than 25,000 trees recorded in the Park alone but this changes with the seasons as they are rooted on no more than about 100mm of soil covering the rock.
After spending the week discussing and formulating what would work for their customers in such an exciting coming together of these two specialists, we returned to the UK to build a detailed report on our findings and design a series of knowledge transfers and training.
Having worked closely with their team for a couple of years now the relationship and work we do together has blossomed and gone from strength to strength. This work underpins how we think about Forest Schools in the USA and became the springboard for Archimedes work in the Americas.
A true win-win…Archimedes gets to work with an amazing and inspirational group of talented people in an unbelievably beautiful space and Central Park gets to be at the forefront of Forest Schools in urban space programmes using what they learned about Archimedes Forest Schools and its model.
Consultancy – Your Forest Schools Space
Woodland Survey and Management Plan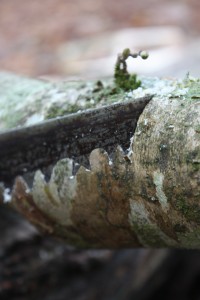 Managing and developing woodland can be a challenge. Archimedes can provide you with the skills, knowledge and understanding through our skilled consultants. They have the experience to understand and inspire the creative potential for your site balancing education, learning and play with the intrinsic wildlife value.
One of our consultants, previously woodland managers and experienced educationalists will spend the day surveying the site and developing an environmental impact assessment and sustainable 5 year management plan. This will act as a guide for your ongoing development and management required to maintain the wild space's biodiversity value while providing a varied and stimulating learning space.
Woodland Survey and Management Plan – £999.00
Woodland/Wild Space Development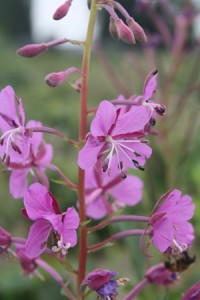 These packages will allow us to work in partnership with you through a consultation process to develop your educational space for learning, education and play.
On your own site
In helping you to develop a woodland on your own site we will provide you with:
A Site Survey
Consultation
Planting Plan
Associated Biodiversity Report
5 Year Management Plan
Total Costs £999.00
Off your own site
In helping you to find a woodland that is not at your site we will:
Identify local woodland/wild spaces
Develop a working relationship with landowners
Access and lease negotiation as necessary
Develop a Forest School or Outdoor Learning site development plan
Develop an Environmental impact assessment and management plan
Provide you with an optional site risk assessment at £200
Total Costs £1500.00
For more information please complete the form below